The New York Caring Majority is a movement of seniors, people with disabilities, family caregivers, and home care workers from across the state. We advocate for a more sustainable and just caring economy that will help all New Yorkers who give and who receive care live fuller and healthier lives. We're working to change the way New York cares.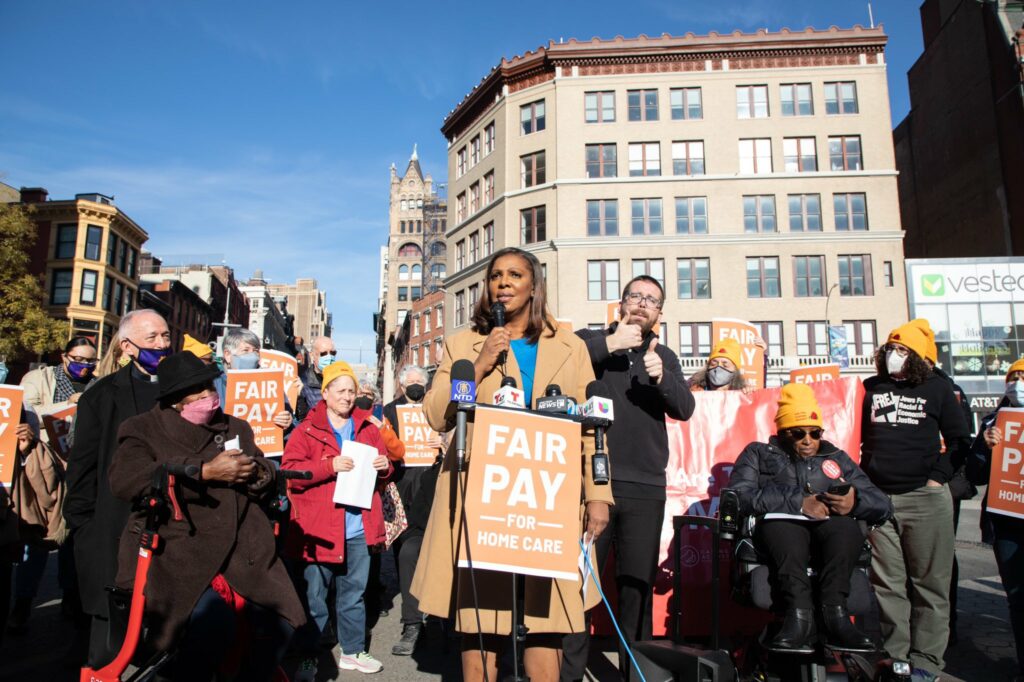 Our goals are:
To make long-term care services and supports affordable and accessible to all New Yorkers who require additional support to live independently; and
 To improve the quality of home care jobs by raising wages and create the caregiving jobs we will need to meet growing demand.
As the population of older adults rises, so does the need for caregiving and an improved system to provide home and community-based long-term care services and supports. However, New York's care infrastructure is woefully inadequate, and our policies and programs have yet to catch up with our state's changing realities, and as a result, many of our families are struggling.
While we hope that we won't need costly long-term care in the future, according to the U.S. Department of Health and Human Services, 70% of people aged 65 and older could need up to four years of care, while 20% will need more than 5 years[1].
According to PHI, between 2016 and 2026, there will be over 750,000 job openings for home health and personal care aides in New York. Home care workers have great influence over the quality of life of our loved ones, yet the annual salary for home care workers in New York is $18.600[2]. In addition to wages, problems with transportation, especially in rural parts of the state, uneven and erratic scheduling, and lack of benefits contribute to the challenge of recruiting and retaining workers. If we don't improve the quality of home care jobs, the workforce shortage will worsen, causing consumers to resort to institutional care — which is often not the preferred setting and is more expensive.
[1] How Much Care Will You Need?," Longtermcare.gov, October 10, 2017, https://longtermcare.acl.gov/the-basics/how-much-care-will-you-need.html.
[2] Occupational Wages," New York State Department of Labor, accessed June 28, 2018, https://labor.ny.gov/stats/lswage2.asp#31-0000