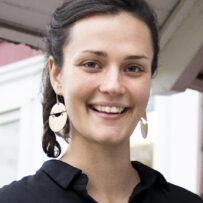 Zoë Ackerman (she/they), Senior Resource Manager
Zoë joins Hand in Hand with years of fundraising leadership including with Families Organizing to Resource Movements (FORM) Collective and Resource Generation Connecticut. Prior to joining Hand in Hand, Zoë worked as Associate Program Director at the Rachel Carson Council, conducted policy research around affordable child care with Community Labor United, and most recently, as Development Manager at People's Action. Additionally, Zoë is the sister of a person living with a complex chronic illness, which gives her a deep understanding and commitment to transforming the care economy.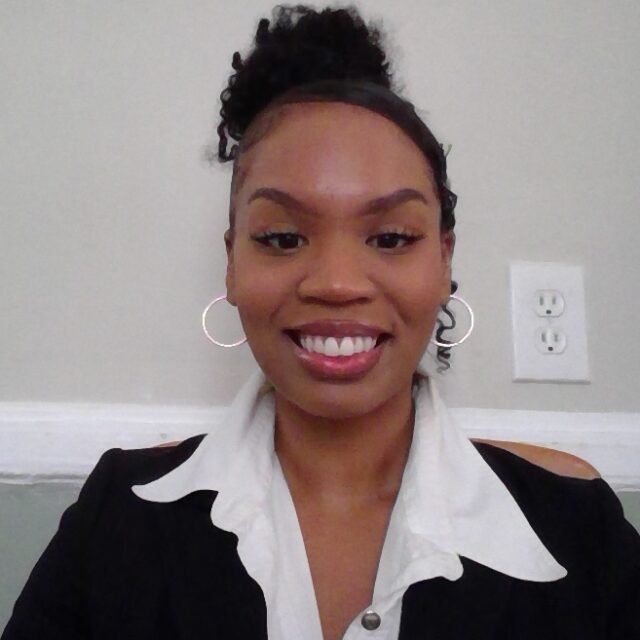 Zhara Baksh (she/her),NYC Organizer
Zhara is a Spelman Graduate with a B.A. in Political Science. Prior to joining Hand in Hand, she served as an Organizer at CeaseFire PA mobilizing to fight the gun violence crisis throughout Pennsylvania. She also worked as a Canvass Organizer through the City of Philadelphia Philly Counts program, where she raised awareness around COVID vaccines as well as to Get Out the Vote for the critical 2022 elections. Zhara was raised by domestic workers— the matriarchs of her family working as nannies and house cleaners. This experience and perspective brought her to Hand in Hand, where she is excited to build and grow the domestic worker rights movement in New York City.
Tatiana Bejar (she/her),NYC Lead Organizer
Tatiana is a human rights advocate and a passionate activist for labor, immigrant justice and women's rights. Tatiana has experience in the non-profit and development sectors in Peru and the United States, with a particular focus on low-income women and immigrant workers at the Urban Justice Center's Human Rights Project, Restaurant Opportunities Center, UNICEF, International Network on Economic, Social and Cultural Rights. Tatiana is from Peru and grew up in a home where her parents hired domestic workers to support them with childcare and housekeeping. Her home was grounded on the values of respect, care and fairness. Tatiana lives in Rockaway near the beach with her husband and two children. Tatiana holds a Master in Criminal Justice (John Jay College) and a Bachelor Degree in Sociology (Universidad Nacional Mayor de San Marcos, Peru).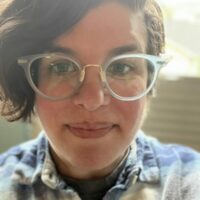 Dana Barnett (she/her), Washington State Organizer
Dana has been active in social movement organizations for equity and justice across a range of issues and campaigns. Prior to joining Hand in Hand, Dana worked for over two decades as a mediator, and race equity trainer, both on staff for organizations like the Washington State Bar Association and the Mediation Center of Dutchess County, as well as a consultant. Dana became involved with the domestic worker rights movement in 2019 and served as a member of the Seattle Domestic worker standards board where she was the chair. Dana is also a member of the Washington State Labor & Industry advisory board for ending the exclusion of domestic workers eligibility for workers compensation.
Dana and her partner are East Coast transplants in Seattle who are raising their child far away from family and support networks, and deeply appreciate the domestic workers in their lives who make it possible to hold together a household and work full-time. She is excited to continue that work as the Washington Organizer for Hand in Hand, and to keep building the domestic workers rights movement in Seattle centered around care, interdependence, solidarity, self-determination, and dignity.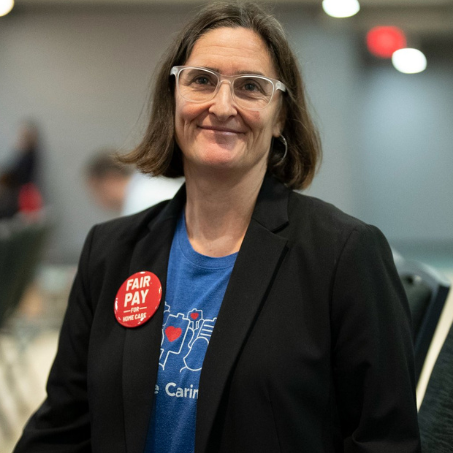 Ilana Berger (she/her), New York Director
Ilana brings to Hand in Hand her rich experience in base-building, leadership development, and policy advocacy, as well as her perspective as a parent and employer of childcare providers. She has worked in community-based organizations in New York, Miami, and San Francisco, including ten years as co-founder and Executive Director of Families United for Racial and Economic Equality (FUREE). She has also worked at the national level with Caring Across Generations, the New Bottom Line, and the Center for Popular Democracy.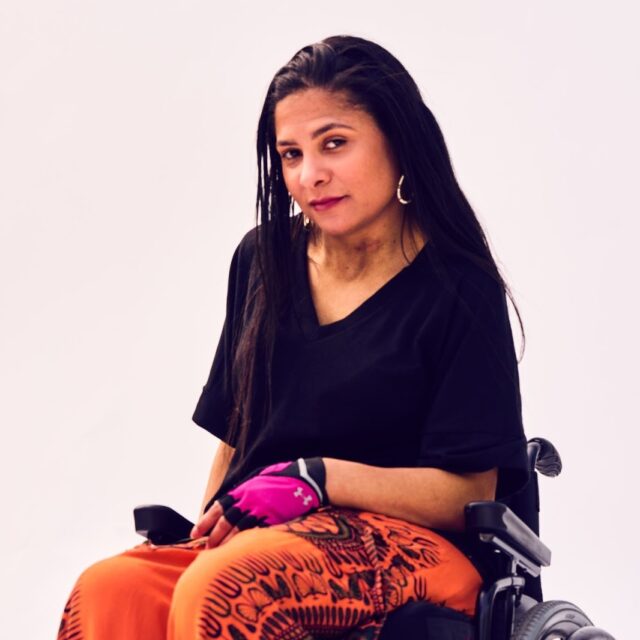 Gemma Calinda (she/her), Hudson Valley Organizer
Gemma Calinda was diagnosed with multiple sclerosis as a teenager and has used a wheelchair for the last seven years. She received her B.A. in Legal Communications from Howard University and a Master's of Science Management in healthcare from Kaplan University. Deeply appreciative of the support she received from her home attendants over the years, Gemma has dedicated herself to improving the salaries of home care workers in New York State through Hand in Hand's New York Caring Majority campaign, where she currently serves as the Hudson Valley organizer.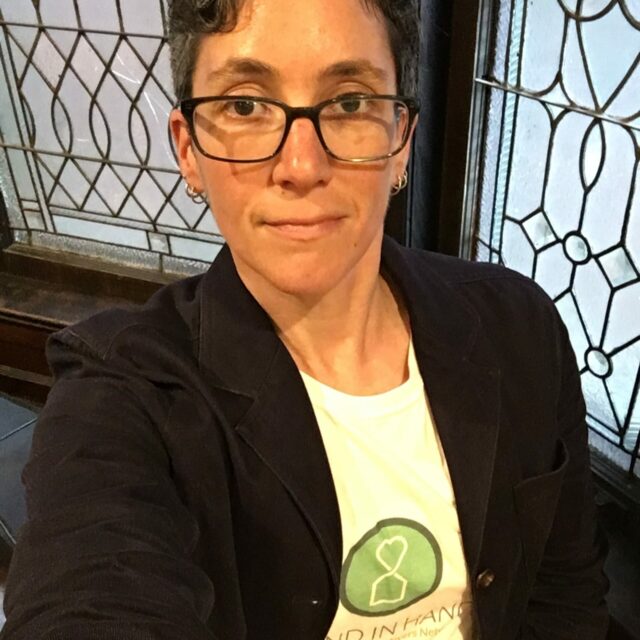 Amy Cohen (she/her), National Organizing Director
An organizer for more than two decades, Amy has lived and worked on both coasts, in the south and midwest. She has a wide range of campaign experience including fighting for quality education, strengthening social security and winning progressive taxation and worked with organizations including Showing Up for Racial Justice (SURJ), the Center for Community Change, Virginia Organizing and the Long Island Civic Engagement Table. She is drawn to the movement for domestic worker rights and a just and caring economy because of the powerful truth that we all rely on care in different ways throughout our lives. At Hand in Hand, Amy specializes in membership and organizational development and believes deeply in the transformational power of organizing. She works in Philadelphia where she lives with her partner and their two daughters. She loves to watch, play and coach sports and spend time outside with her family.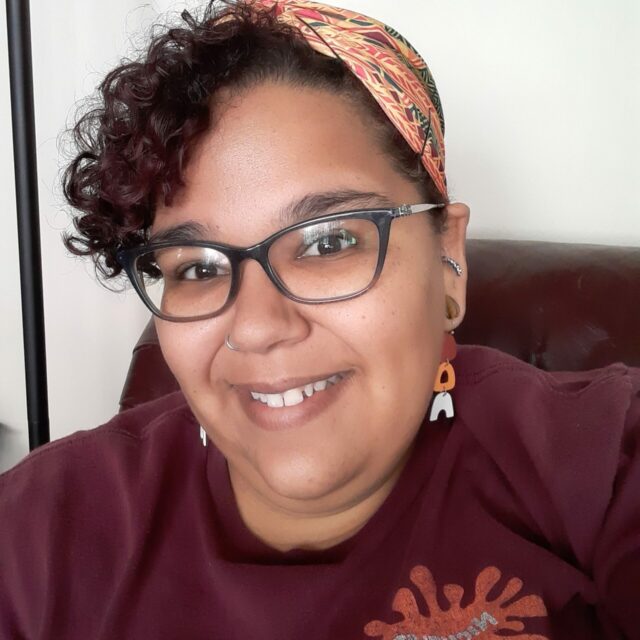 Helia Daigeau (she/her), California Disability and Elder Justice Organizer
Prior to joining Hand in Hand Helia worked as a Systems Change Advocate focused on disability rights at Dale McIntosh Center, the Independent Living Center in Orange County CA. As a Black, queer and disabled woman, Helia has always been called to fight for the rights and full inclusion of all with the understanding that liberation is collective and that our struggles are intimately connected.  In addition to working on issues of disability justice, Helia has experience as a domestic worker providing respite services for families with children with disabilities and has also employed domestic workers for childcare support. Born and raised in Long Beach, California, Helia is now raising her daughter there with her partner and they all enjoy being members of their local community. Helia has a Bachelor's in Organizational Leadership and is working toward a Master's in Business Administration with a focus on Nonprofit Leadership.
Ximena Frankel (she/her/ella), NYC Care Campaign Assistant Coordinator
Ximena Frankel is a long-time activist and community organizer and acquired her Masters in Community Organizing, Planning and Development from Hunter College of CUNY in 2021. Originally from Lima, Perú, Ximena got involved in domestic worker rights organizing in 2019, connecting the work with her mother's experience working as a house cleaner, after they arrived in the United States as undocumented immigrants. She has been active in other movements including the Movement for Black Lives, education equity, immigrant rights, climate justice, and animal rights. As a former yoga teacher, Ximena grounds her work in 20-plus years of yoga and meditation practice. Since becoming a parent Ximena has been working even harder to help envision and create a more just world. She currently lives in Forest Hills, Queens with her spouse and son.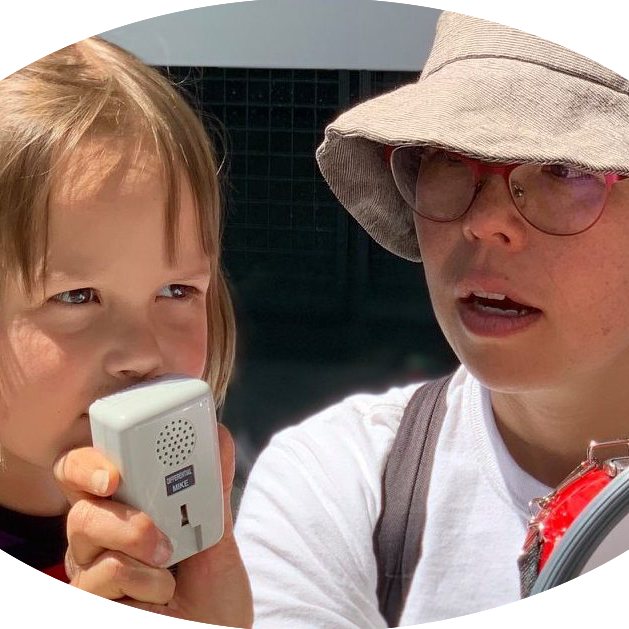 Lindsay Imai Hong (she/her), California Director
Lindsay currently directs California's campaigns to raise standards for domestic workers and expand the homecare safetynet so all Californians can get the support they need to live with dignity at home and in their communities. Lindsay joined Hand in Hand in 2013 mobilizing domestic employers to win the CA Domestic Worker Bill of Rights and the Support at Home Program in San Francisco. Lindsay has also worked to establish a Domestic Workers Education and Outreach Program with the CA Department of Industrial Relations. Before joining Hand in Hand, Lindsay spent six years at Urban Habitat, a regional environmental justice organization, working in partnership with bus riders, community organizations, senior groups and disability rights activists to improve the affordability and reliability of bus service in the Bay Area's low-income communities. Lindsay is also the mother of two children, a former nanny employer, and lives in Oakland, CA.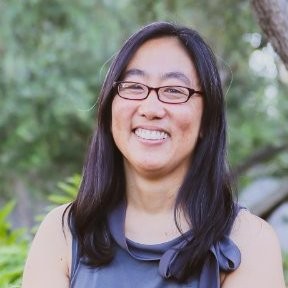 Stacy Kono (she/her), Executive Director
As Executive Director, Stacy partners with staff, our National Steering Committee and members to advance our vision of interdependent communities committed to social and economic justice. With over two decades of nonprofit experience in organizing and capacity building, she leads fundraising and organizational strategy and systems. Stacy first learned about the power of grassroots organizing working at Asian Immigrant Women Advocates (AIWA), organizing with Chinese immigrant garment workers and their families in Oakland to bring fairness and safety to the industry. Before joining Hand in Hand, she worked with Rockwood Leadership Institute as the Director of Programs supporting the sustainability of social movement leaders. Like so many of us, Stacy has multiple connections to care. She worked as an in-home supportive services attendant in college and is the granddaughter of a domestic worker, which drives her personal commitment to upholding dignity and respect for workers. She lives in Berkeley with her partner.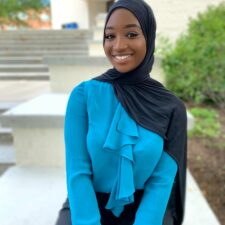 Fanta Koita (she/her), Communications and Development Associate
Fanta recently graduated with a B.A. in International Relations and French from Widener University, located in Chester, PA. Being a first-generation American has allowed her to witness the struggles many immigrants face in the United States and has pushed her to drive for community service and non-profit organizations. Throughout college, she participated in numerous non-profits such as Touching Lives in West Africa, National Council of Negro Women, Women in French, and Malian influential Youth organization. Each organization allowed her to further develop her passion for giving back and creating comfortable environments for diverse communities. Fanta also worked as a home health aide for close to 3 years where she developed close relationships with her employers. She considers Hand and Hand a dream job where her passions and skills can come together to further the movement.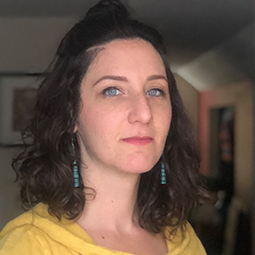 Tara Polansky (she/her), Education and Digital Director
Tara has twenty years of combined organizing and teaching experience that she brings to her role at Hand in Hand. She has campaigned for immigrant rights; quality education; and social, economic and racial justice with organizations including ACORN, New York Civic Participation Project, and American Jewish World Service. She has taught at the college level in addition to teaching in community education. Tara is passionate about Hand in Hand's mission to provide passionate people with effective opportunities to take meaningful action in support of targeted communities. As a recent transplant to Maine, she is a novice snow shoer and aspiring bird watcher. She lives with her partner and daughter.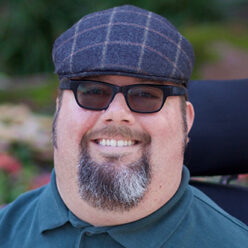 Russell Rawlings (he/him), California Education Organizer
Russell has over fifteen years of experience as a disability rights activist and organizer. Born with cerebral palsy in Texas, Russell relocated to Sacramento, California in 2001, where he experienced a transformational connection to the Independent Living Movement. Russell served for seven years as President of DOGFITE (Disability Organizing Group For Initiating Total Equality), and most recently, as the Statewide Community Organizer at California Foundation for Independent Living (CFILC), facilitating the DOnetwork (Disability Organizing Network) — a statewide network of systems change advocates and organizers connected through California's 28 Independent Living Centers. Additionally, Russell has organized with the Disability Action Coalition, including co-organizing the first Disability and Aging Capitol Action Day, which brought over 800 participants to Sacramento for a day of legislative advocacy with the disability and older adult communities.
Russell enjoys karaoke, performing improv comedy, tinkering with electronic music, pretending to be an amateur musician, and traveling.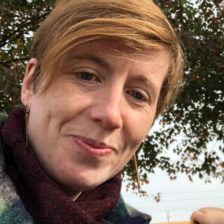 Blithe Riley (she/her), Communications Director
Blithe brings over fifteen years of communications and organizing experience both in non-profits and organized labor. Prior to joining Hand in Hand, Blithe served as the Organizing and Communications Manager at the Hotel Trades Council, the hotel workers union in New York City. Blithe also has a background in the arts, is a mother, former domestic employer and daughter of a home attendant. She is passionate about domestic worker rights and is excited to bring her expertise to our movement. She loves art, any excuse to dance, plants, and writing and lives with her partner and her son in Philadelphia.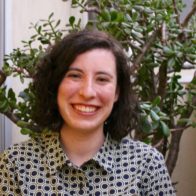 Kayla Shore (she/her), Southern California Research Manager & Organizer
Kayla is passionate about the intersections of community, storytelling, and justice, which she has followed to the entertainment industry, community organizing, and the non-profit arts sector. Most recently, she worked in television at Shondaland and Creative Artists Agency. She has also been a dedicated volunteer organizer and leader with IfNotNow and Never Again Action, organizing the progressive Jewish community around Israel/Palestine and immigrant justice. Originally from Greater Boston, Kayla is now based in Los Angeles, where she is building Hand in Hand's Los Angeles chapter and managing a research project about residential care facilities and home care.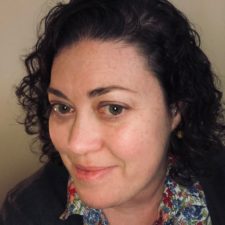 Erica Sklar (she/they), National Organizer
Erica Sklar's organizing for justice has taken many shapes, from nonviolent direct action to the fight for environmental justice through policy change as a director on Washington State's campaign for a carbon tax. She has worked for Rep. Pramila Jayapal and the ACLU of Washington, where she tracked nearly 1,000 bills making their way through the state legislature. She lives in Richmond, Virginia, where she sits on the Participatory Budgeting Steering Commission. In her role as National Organizer, Erica leads Hand in Hand policy and implementation campaigns in cities and states across the country and supports passage of federal policy.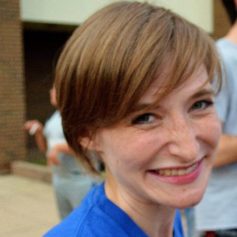 Julia Solow (she/her), Lead New York State Organizer
Julia's passion for organizing comes from a long legacy of organizing in her family, personal experiences of struggle and amazing mentors along her journey. She first got involved in movement work when social work professors in college introduced her to immigrant rights leaders fighting for the DREAM Act in 2010. Since then, Julia has been organizing in solidarity with working class people of color-led movements and power organizations on efforts to address gentrification, living wages for farm workers and drivers licenses for undocumented immigrants in New York State, among others. Prior to her work at Hand-In-Hand, she has had the privilege of working at AFL-CIO National Headquarters in DC, Community Voices Heard in New York and as an Americorps VISTA in Cleveland, Ohio. Julia has a Masters in Social Work from CUNY Hunter College. She is bilingual in English and Spanish.
National Steering Committee
Elana Baurer
Elana is a core member of Philadelphia Hand in Hand and has been deeply involved in the successful efforts to draft and pass a Philadelphia Domestic Workers Bill of Rights.  She is a former nanny employer and current housecleaner employer, and serves as an employer member of the Philadelphia Domestic Worker Standards and Implementation Taskforce.  An attorney, organizer, and doula, Elana is deeply committed to transformative justice and sees a caring economy as integral to the world she wants to build for her children
Sascha Bittner
Sascha has been an employer leader at the San Francisco Bay Area Hand in Hand since 2011, and is a representative on her local Care Council. She is quadriplegic as a result of cerebral palsy, and domestic workers make it possible for her to be an active member of the Bay Area community. Sascha also currently serves as chair of the Regional Advisory committee on Developmental Disabilities, and is a past chair of the California State Council on Developmental Disabilities. She is a delegate to the California Democratic Party and a member of its Disability Caucus. In addition, Sascha has conducted disability awareness workshops for thousands of students in the Bay Area with KIDS (Keys to Introducing Disability in Society) Project. Sascha has been a disability rights activist for over 25 years, and has served on numerous disability-related committees and boards. She is committed to the mission of creating fair, equitable conditions for both domestic workers and those who rely on their services.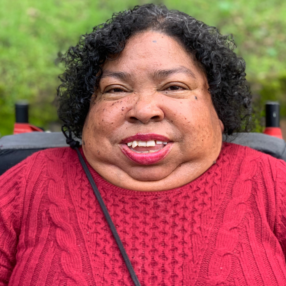 Nikki Brown-Booker
Nikki Brown-Booker is a member leader of Hand in Hand the Domestic Employers Network and believes that all workers deserve a dignified workplace including workers that work in the home. As a person with a disability she has been employing personal care attendants since age 18 years, when she moved away from home to attend UC Davis. She has a Masters in clinical psychology and is a licensed marriage and family therapist. She is currently a Program Officer at the Disability Inclusion Fund at Borealis Philanthropy.t. She is strongly connected to disability justice, labor and immigrant rights movements. Her mother is a Filipino immigrant and former domestic worker and her father was an active member of the SEIU union.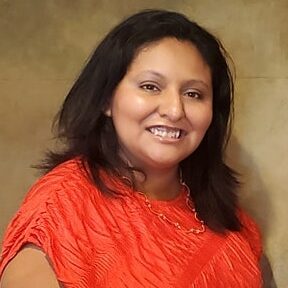 Violeta Gomez-Uribe
Violeta, at age 3 when she migrated from Mexico with her family, became a Brooklynite. She has used her struggles as an undocumented person and currently as a DACA recipient to motivate others to obtain higher education. While at Hunter College she served as the treasurer to the Hunter College Dream Team where she brought attention to the issues affecting undocumented students while making sure students had access to a safe space to voice their fears and needs. At present, when she is not working for the City of New York she still follows her passion of empowering immigrants to raise their quality of life. Violeta studied Business Administration at Borough Of Manhattan Community College, Finance and Accounting at Hunter College and at the moment she is studying Public Administration and Policy at the CUNY Joseph S. Murphy Institute for Worker Education and Labor Studies. She spends her leisure time punching and kicking at kickboxing class or cooking a delicious meal.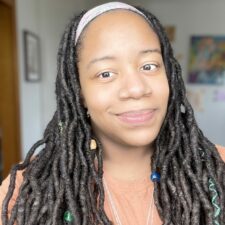 Sade Dozan
Sadé Dozan is the Chief of Development and Operations at Caring Across Generations, and a witness to the power collective voice has in shifting culture and policies surrounding under-resourced communities and marginalized groups. Through her decade-long career in organization resource-building and nonprofit development, she has worked to secure funds for inter-generational campaigns, health and community initiatives, as well as economic development pipelines. She brings with her a wealth of project management experience, institutional and donor relations, and fundraising systems development. A proud member of the "sandwich generation," Sadé balances caring for her elderly parents and her developing toddler as she works to achieve sustainable care for all.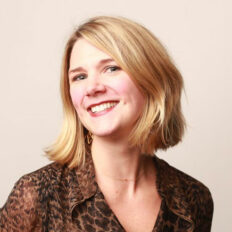 Jessica James
Jessica has a vast range of experience and expertise within the non-profit and corporate social responsibility space, having raised funds for Safe Horizon, Inwood House, Young Women's Leadership Network and Grace Institute, in addition to the Obama for America Tri-State Finance Office in 2008. Jessica has a Masters in Social Work from Columbia University and a Bachelor of Arts from the University of Southern California. Jessica launched Jessica James Consulting in 2016 to support companies in the exploration and execution of meaningful philanthropic partnerships that recruit and retain talent, build culture, tell the brand's story, drive the bottom line, and make the most possible impact in the community. Current corporate consulting clients including Blackstone, Finance of America, SoulCycle, and Port Authority, and nonprofit clients include nsoro Foundation, PepUp Tech, and UNICEF. Jessica is a featured speaker at Columbia University, Support Center for Non-Profit Management, Non-Profit Coordinating Committee, and SXSW 2018. She lives in Maplewood, NJ with her husband and son.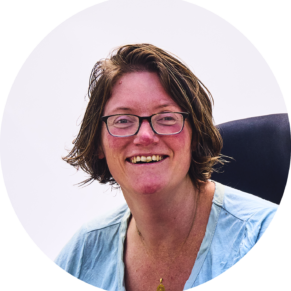 Sage Jobsis
Sage Jobsis was raised very politically aware, specifically around environmental issues and had been planning to turn that interest into a career in environmental law. However in 2010 at age 30, Sage was diagnosed with a severe form of MS which has left her as a visually impaired wheelchair user. However, this has given her a new look at the way the world exists for folks with disabilities.
Since being diagnosed with MS, Sage started by getting her home fully wheelchair accessible, and then her neighbor's home, and some friends' homes too. Sage then started a nonprofit, Thrive HV, which works to increase inclusion and access to public spaces and businesses for people of all abilities in the Hudson Valley. Sage is active within Hand in Hand's Caring Majority Upstate NY chapter. She looks forward to all of the good work that can be done with her new role on the Hand in Hand steering committee.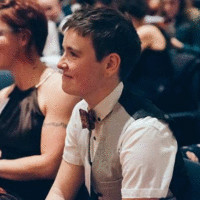 Rachel McCullough
Rachel is the Director of Organizing at Jews for Racial & Economic Justice and Campaign Director of the New York Caring Majority. In her capacity as Director of Organizing at Jews for Racial & Economic Justice (JFREJ), Rachel has built numerous campaigns and coalitions focused on police accountability, dignity for care work & caregiving, and community safety. She was a leader in the historic campaign for the New York Domestic Workers Bill of Rights and has been thrilled to help develop the field strategy for Caring Across Generations since its launch in 2011. She serves on the steering committee of Hand in Hand: The Domestic Employers Network and is an author of the 2014 report The Eldercare Dialogues: A Grassroots to Transform Long-term Care. She is the Campaign Director of the New York Caring Majority, an unprecedented coalition of seniors, family caregivers, people with disabilities, and home care workers fighting for a more caring economy in New York State.

Aquilina Soriano Versoza
Aquilina is founder and current Executive Director of the Pilipino Workers Center of Southern California, a nonprofit serving and organizing the low-wage Pilipino immigrant community in Los Angeles. She has served as Executive Director of PWC for 17 years and has been working in the Pilipino community for 22 years, both here in Los Angeles and in the Philippines. She has been at the head of PWC as it has been a part of the growing statewide and national movement of domestic workers. She studied her BA in Asian American Studies at the University of California, Los Angeles. A mother of two, she sees her work for social justice as a lifelong endeavor that she hopes to pass on to her daughters. Aquilina is also serving on the Board of Mission Asset Fund and as the current President of the Board of Directors of the National Domestic Workers Alliance.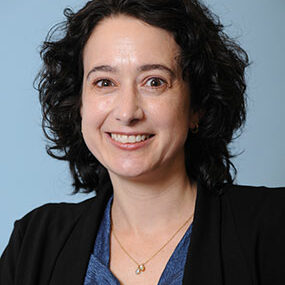 Naomi Sunshine
Naomi has represented workers and others in wage and hour, employment discrimination, consumer and disability class actions through workers' rights law firms. During law school she participated in NYU's Immigrant Rights Clinic, and interned at the ACLU, the NYCLU, the Urban Justice Center, the Center for Constitutional Rights, and Immigration Equality.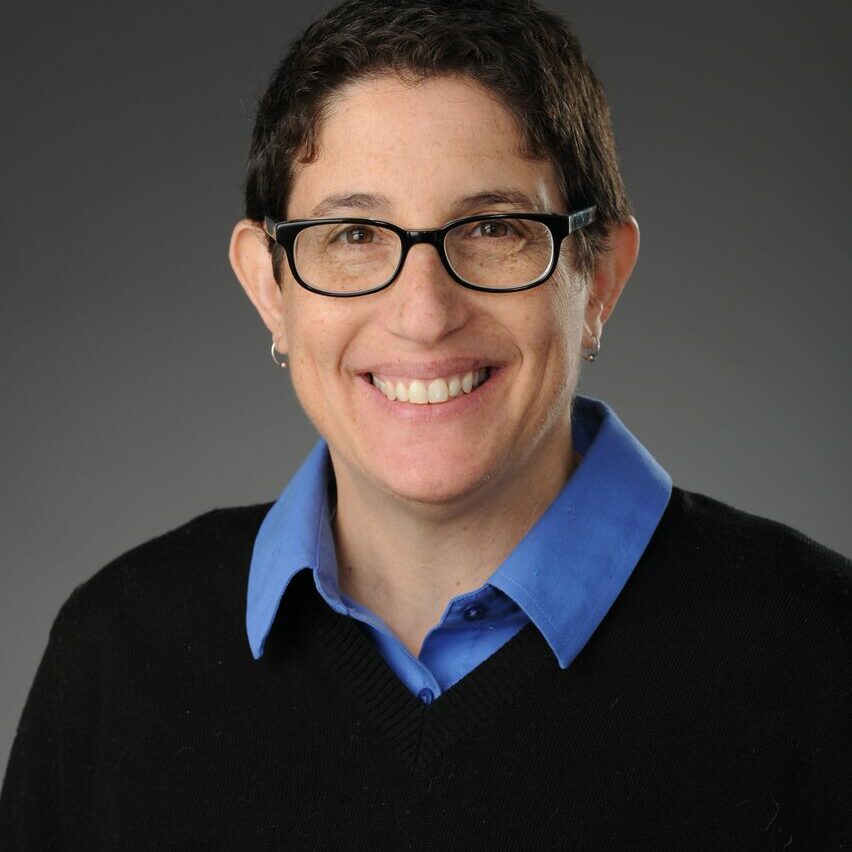 Laura Wernick, PhD, LMSW, MPA
Laura is a professor of social work at Fordham University's Graduate School of Social Service. A former community organizer, their research explores and examines innovative transformative and healing justice organizing models. Laura is a parent, an employer of a childcare worker, and has been actively involved in Hand in Hand's  participatory action research project.