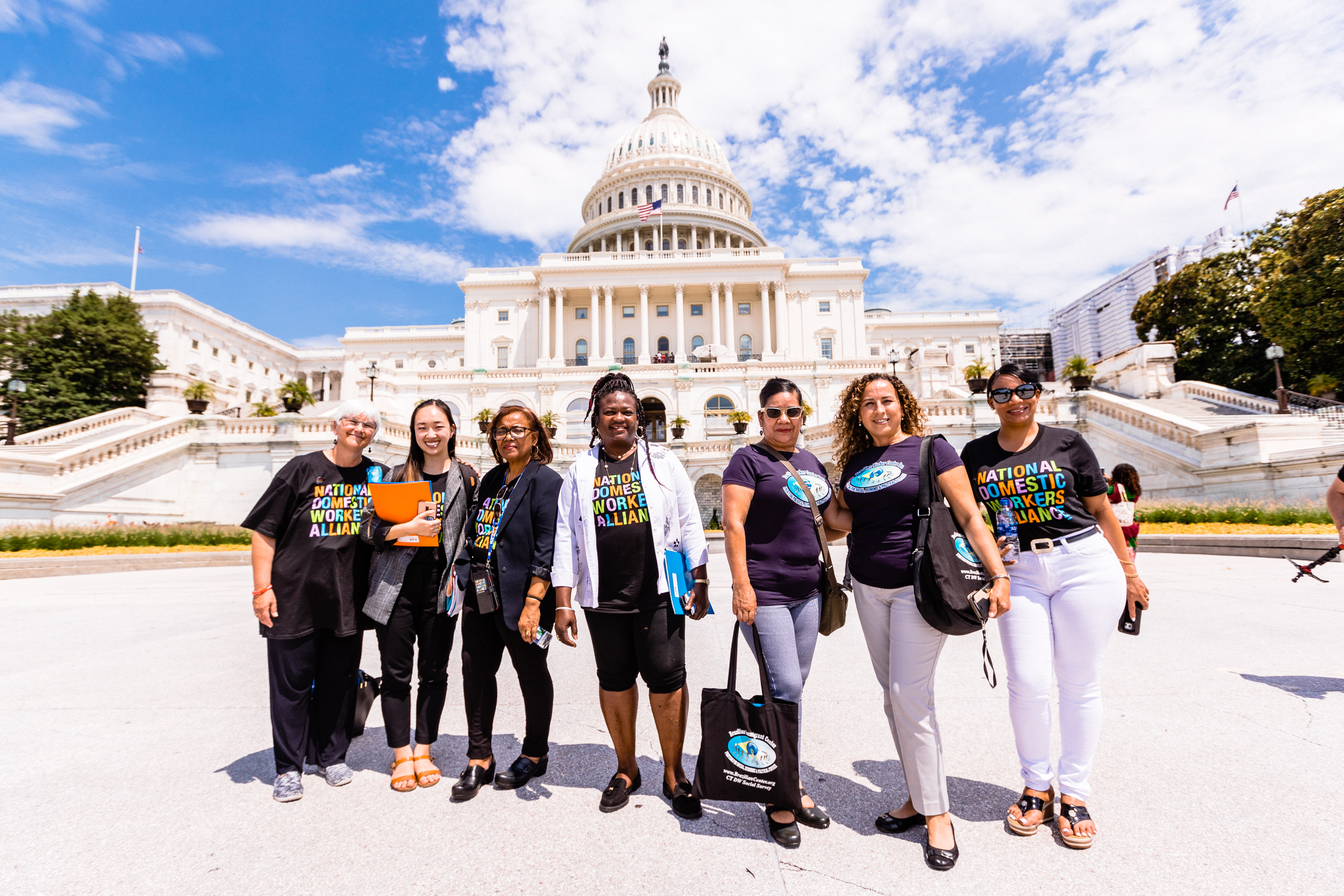 We believe in the rights for the nannies, house cleaners, and attendants we employ.
Since our founding, Hand in Hand has worked in partnership with the National Domestic Workers Alliance and other local domestic worker organizations to advocate for Domestic Workers Bills of Rights.

Bill of Rights laws have passed in 10 states and two cities, ensuring that the people who support us, our families, and our homes have protections and rights to which other workers are entitled. They also provide clear guidance to domestic employers about our roles and responsibilities.

As people who hire nannies, house cleaners and home attendants, we personally experience the powerful contributions of domestic workers to our lives. Our nation's long history of racism has excluded domestic workers from labor protections. And old notions of "women's work" have long devalued this workforce. Behind closed doors, often working without a contract, domestic workers struggle with wage theft, harassment and unsafe working conditions.

Learning this history is critical and can feel overwhelming. And we know for certain we can't fix these injustices alone. Even the most committed and ethical employers lack the guidelines and guidance to ensure a fair working relationship. We need laws to help protect workers and guide us as employers in creating fair and respectful workplaces in our homes.
Nationwide Legislation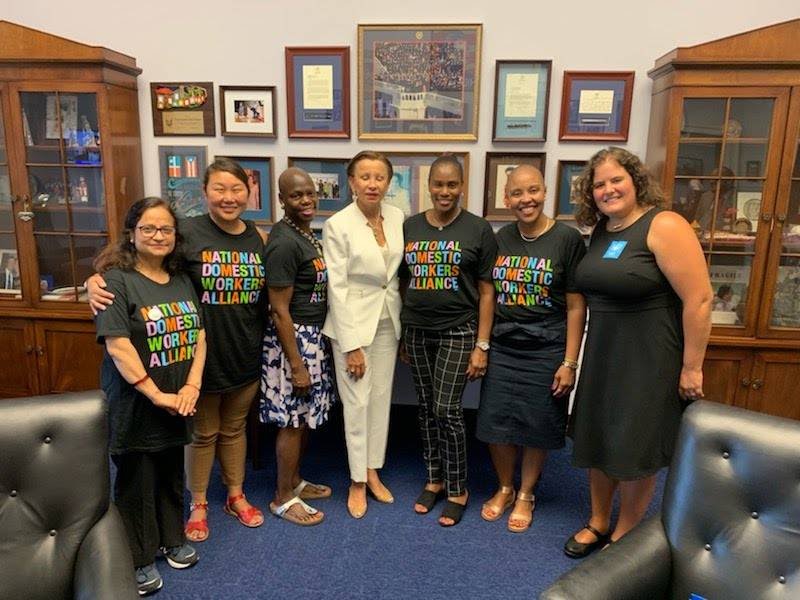 In July 2019, Senator Kamala Harris (D-CA) and Representative Pramila Jayapal (D-WA) introduced the first ever National Domestic Workers Bill of Rights. In 2021, the bill was reintroduced by Representative Jayapal along with Senators Kirsten Gillibrand (NY) and Ben Ray Lujan (NM). 
The National Domestic Workers Bill of Rights is national legislation that ensures domestic workers are included in common workplace laws while creating new protections and stronger ways to enforce them. It will create a national standard that provides the respect, dignity, and recognition that all domestic workers deserve.


If passed, the National Domestic Workers Bill of Rights will do the following, amongst other provisions:
Ensure domestic workers have paid sick leave to take care of themselves or their families.

Extend civil rights protections, including against workplace harassment, to domestic workers.

Afford domestic workers the right to meal and rest breaks.

Establish written agreements to ensure clarity on roles and responsibilities.

Protect against losing pay due to last minute cancellations.
Join the movement for the National Domestic Workers Bill of Rights by signing our petition. It is up to ALL of us to change these laws.  People who hire domestic workers can play an especially important role by lifting up the stories of the importance of the  care and support provided by domestic workers they employ.