The pandemic has created uncertain and stressful times for most of us. We've been glued to the headlines, following guidelines, gathering supplies, and distancing ourselves to prevent anyone from being exposed to the virus. 
Some of us have been cautiously working with caregivers and home attendants, the essential workers who have continued to provide us and our loved ones support in our homes during the stay-at-home orders. 
Still, others of us have been working triple duty— working, parenting, and maintaining a semblance of order in our homes—  while the workers we employ also stay home. It's been hard. Many of us have continued to pay these workers to ensure everyone can stay safe. 
For those of us who are employing nannies, house cleaners and home attendants or caregivers, here is some guidance, developed by the National Domestic Workers Alliance and Hand in Hand that will enable you to get the support you need while helping to ensure safety for all of us.
Working with a childcare provider or nanny during COVID: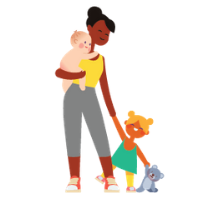 Nanny Employer Checklist: A checklist for you to consider as you make arrangements to hire a nanny during the coronavirus pandemic.
Q&A for Employing a Nanny: Answers to common questions about the responsibilities that you and your nanny have during this difficult time.
Sample Nanny Agreement: If you don't already have a written agreement set up, you can use our sample as a starting point to create an agreement with your nanny.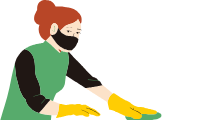 Working with a housecleaner during COVID: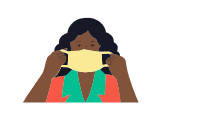 Working with a home attendant during COVID:
Homecare and Attendant Employer Checklist: The coronavirus has changed what it means to hire attendants or provide caregiving in the home. Here are tips to challenge us to consider how to get the support we need and keep everyone safe.
Tips for managing attendants/caregivers: This guide, created by Hand in Hand and Senior and Disability Action, offers ideas, recommendations and thoughts for getting through this crisis safely.
We're in this together.
Hand in Hand will continue to offer resources as this crisis evolves to help you make sure you and the workers you employ stay safe and receive the dignity they deserve. We will continue to provide timely and relevant materials. Make sure to sign up for our mailing list to to receive these important updates and resources.