The uncertainty of the pandemic has destabilized our lives, creating stress and grief for us all. It also has made employing someone in our homes more difficult, as we navigate keeping ourselves and our loved ones safe as well as those who work in our homes.  
The pandemic has also been especially difficult for domestic workers, the majority of whom still lack basic rights and protections under the law. As employers, its important we do everything we can to support the people who work in our homes, and provide us with essential care and support.
Pay the worker in your home
Perhaps the most impactful thing you can do is to continue to pay the workers in your home even if they can cannot come to work in case of quarantine, illness, or exposure. Thousands have taken our COVID Employer Pledge to do so, if you haven't already you can do so here.
Hand in Hand has developed and collected the following guidance along with our partners at the National Domestic Workers Alliance to help you navigate this challenging time. 
Having Difficult Conversations:
Vaccination Resources:
One of the best ways to keep our communities safe is to get vaccinated and boosted. Here are some resources around vaccination for you, and to share with the person you employ.
Working with a childcare provider or nanny during COVID: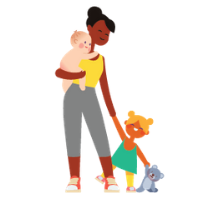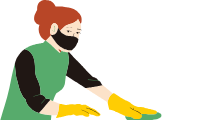 Working with a house cleaner during COVID: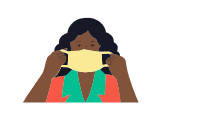 Working with a home attendant during COVID:
We're in this together.
Hand in Hand will continue to offer resources as this crisis evolves to help you make sure you and the workers you employ stay safe and receive the dignity they deserve. We will continue to provide timely and relevant materials. Make sure to sign up for our mailing list to to receive these important updates and resources.