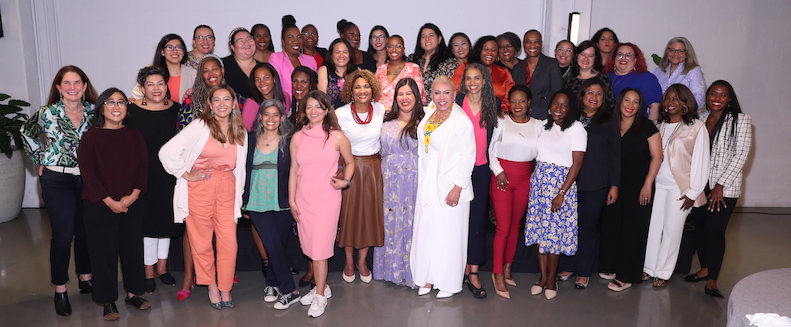 Last month, I attended a gathering of superheroes – women of color superheroes – with powers beyond my imagination, that filled me with optimism, hope and possibility for our communities and the future of our movement. 
This convening was for women of color directors of national organizations to celebrate our courageous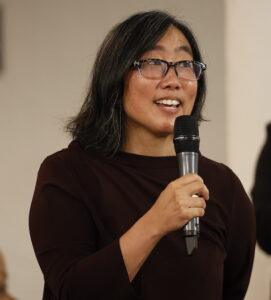 leadership and collective impact on communities across the country. Brought together by the National Domestic Workers Alliance (NDWA), hosts Ai-jen Poo, Alicia Garza and Jenn Stowe, NDWA's new Executive Director, invited women leading organizations that defend civil and human rights, demand justice for immigrants, seek reproductive justice, and advance the power all of our communities. Organizations that were represented included National Women's Law Center, United We Dream, Trans Latina Coalition, Be a Hero, US Climate Action Network, National Immigrant Law Center, MeToo and so many more. 
Being in the room with so many exceptional women of color leaders was deeply powerful.
In her comments, Ai-jen spoke to the significance of this moment when so many national organizations are led by women of color, perhaps the most in our movements' history! Our experiences inform and fuel our commitment to advance national policies and amplify our communities' voices.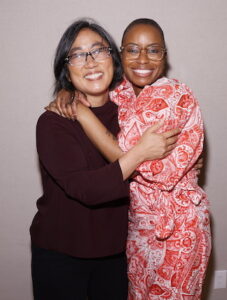 It was also an important moment to recognize and welcome Jenn Stowe into the Executive Director role at NDWA. Jenn brings deep experience from Priorities USA and Planned Parenthood, and at the dinner, shared her personal connection as the granddaughter of a domestic worker and her excitement to keep building off the wins of the last 15 years.
Hand in Hand is a core partner to the domestic workers movement and I had the privilege to represent our organization and to connect with longtime and new partners. I was thrilled to share our work with the superheroes in the room, and to highlight the unique role in organizing people who are employers of domestic workers, and understand that care in our homes is fundamental to our communities. We are working to bring respect and dignity to domestic workers not only by acting in solidarity, but by showing how the lack of rights and protections for domestic workers adversely impacts employers as well. As an organization, our investment in care is rooted in racial, gender and disability justice. 
As Hand in Hand's Executive Director, I'm so excited to build further with women of color leadership – from domestic workers to executive directors – toward a vision of an economy that centers equity, care and dignity.