The Care That Makes Up Our Personal Histories
History is forever constant and is being made all around us every day. Our personal histories are a testament to that fact, and show how those who provide care and support to us are fundamental in shaping our lives and achievements.  
Women do the majority of caregiving and domestic work in this country. According to the CDC, 2 out of 3 unpaid caregivers are women. Women also make up 91% of paid domestic workers, over half of whom are women of color. We know that care work is fundamental to the function of our society and for all of us to live our most fulfilled selves, yet the stories of caregivers and domestic workers rarely make it into the history books. 
Which is why Hand in Hand is excited to highlight stories of appreciation for domestic work and caregiving during this Women's History Month. These stories were collected as part of our ongoing Honor Domestic Work project. For more stories like this follow #HonorDomesticWork on social media or visit honordomesticwork.org.
And we invite you to reflect on who the people, the women, whose caregiving has made a difference in your life.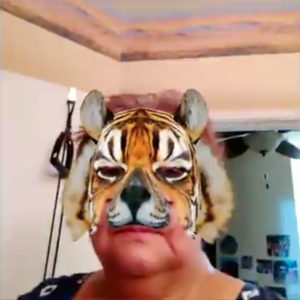 Mari shared "I'm trusting you, because, I don't want you to use any identifying information about me, except my nickname Mari, because my caregiver doesn't have the luxury of a public identity when she is in this country. And she has been in this country for about 30 years in that condition. Now she can't even go home. That's what it means to be a refugee from so many other nations, living in our country today. So I protect her with my whole heart and soul.
I'm going to call her, for purposes of this story, Blessing – because that is what she has been to me for the last 20 years or so. I am a quadriplegic because of multiple sclerosis from which I have suffered for about 30 years of my 75.
But what joy Blessing has Made possible for me and for my family. Because of her services we have been able to travel through various parts of the United States. Because of her services I have been able to continue my work in the public sector where I try to help other people with the skills I have developed over time – and I find great satisfaction and joy in that work! Because of her services, our home is run in an efficient and comfortable way – we have opportunities for recreation and friends and family. She knows the names and birth dates all the way down to my 4 great-grandchildren. She shares the fun of much of our lives and leaves us time on our own so that we have private experiences as well.
She is here at a great personal sacrifice. She had to leave a couple of children in her home country to come here and be able to support them all the way through college. She came fleeing domestic violence, and the economic violence in her home country, much of which is caused by huge international corporations who take the lion's share of that nation's national resources. That's one of the things I am able to fight with my life – made possible by her efficient help. I hope that's enough of the story to tell you about Blessing.
There is so much more I wish I could tell you but we need to keep her safe. This grieves us deeply – and so in light of that, we want to say, thank you, thank you, Blessing, for living up to Your new nickname. I called her my TIGER MAMA – I can rely on her to keep my medicines straight, and be there for me."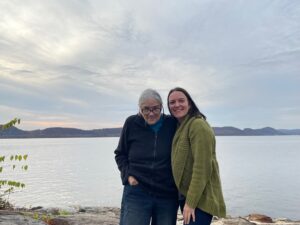 Maggie from New York shared "My mom's medical event happened when she was 49. I was 17 and my grandmother was in her late 80s. When my mom came home, my grandmother became her caregiver at the age of 92 years old. However, the care wasn't one way, there was reciprocity. My mother could physically do the things my grandmother was too frail for and grandma could handle the cognitive work that was challenging for my mom. Together, with my support keeping our household together, we were able to make it work. We were all family caregivers in our own way, doing what was needed to function. None of this was recognized or supported by the long-term care system. Looking in from the outside, it would be assumed that my mom was the care recipient, end of the story. These complexities must be recognized in order for each member of the caring unit to receive the support that is required and as needs change across the life course."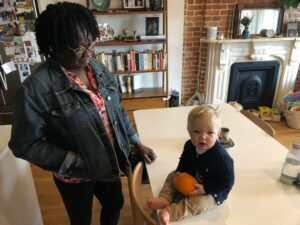 Mariela from New York shared "I am honoring Debra Cooper, our baby Jesse's nanny. I am so grateful that Debra is in our family's life. She has made it possible for me to be a working mom. Debra has been with our family since Jesse was four months old and I went back to work full time. I couldn't have navigated this transition without her. I never doubt Jesse is in kind and safe hands when I am at work. Each morning, she arrives at our apartment, bringing with her experience, patience, a solid dose of humor, and so much love and care for our Jesse. When I arrive home at the end of the day coming up the stairs to our apartment, I hear them laughing and singing together. We honestly credit so much of Jesse's fun-loving, happy personality to Debra. She brings a smile to our baby's face and to ours every day."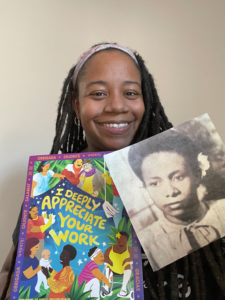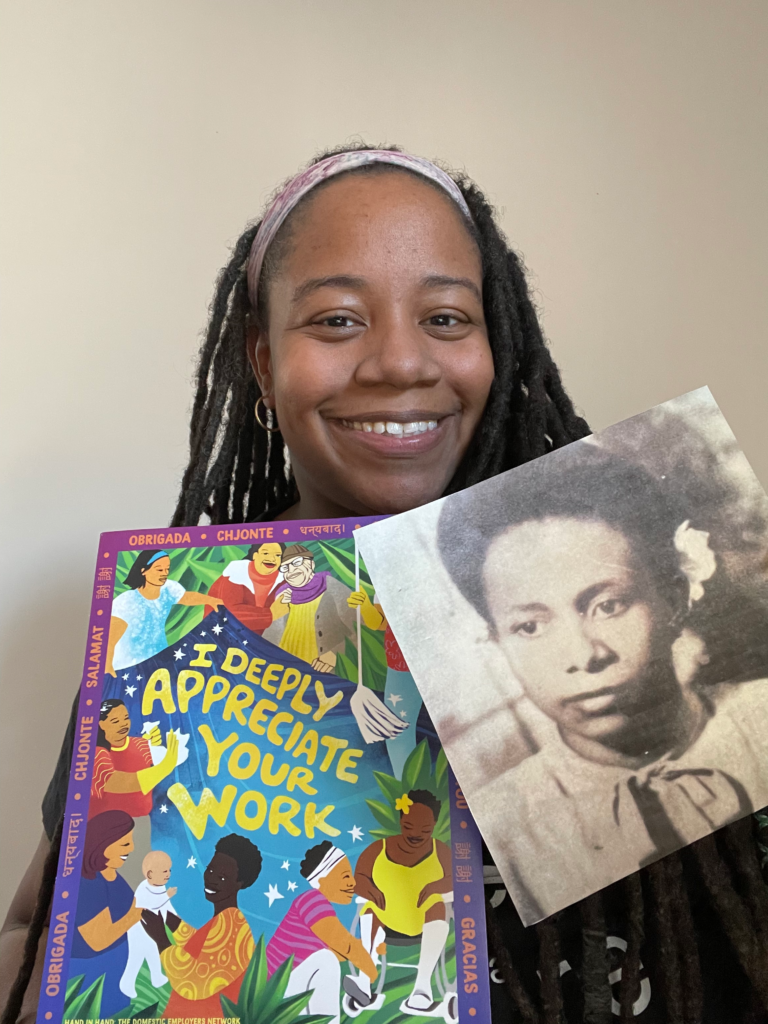 Sade from New Jersey shared "I'm honoring my Abuela, a domestic worker who, for over a decade, worked in private homes, including that of a governor. In 1948, when she was 24 years old she faced an explosion in her employer's kitchen that resulted in the gradual loss of her eyesight. As her sight diminished, my mother and her sisters took care of her. For an entire generation, my mother and aunts struggled to navigate the fractured system desperately trying to care for my Abuela with no support outside of family or access to trained quality care. Although my Abuela died before I was born—statistical odds stacked against us— I knew her. Her spirit lives in every story my mother tells me, the lessons we have learned, and the actions of my family. She is the core of who the women in my family are, how we love and how we care."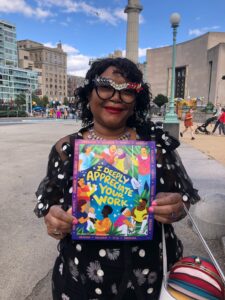 Rachel from Florida shared "I remember Andrea taking my grandma out to get her nails and hair done, always making time and space for beauty! I also remember how Andrea loved to learn Yiddish words and phrases from my grandma, and how they'd drink Manischewitz wine together at every opportunity. Andrea provided so many years of dedicated and compassionate care for my grandma Ruth. My grandma never would have been able to live with such dignity and independence in the final years of her life were it not for Andrea's work. My whole family will always be grateful to Andrea for her love, care, and work. My grandma was so lucky to have such a supportive and loving caregiver in the final years of her life, and a true friend, as well."
Dana from Seattle shared "I am honoring our Emma Wendel, our childcare provider for a nanny share last year. Emma was a lifeline for our family, when we, like so many, were struggling with having our six-year-old sitting at home for over a year. The schools in Seattle were virtual from March 2019-April 2020, most of the kiddo's kindergarten and first-grade years. He is an extrovert, a talker, and a performer. His mental health was deteriorating, as was ours, but the bright spot for all of us was Emma. Emma was with our kiddo, and his friend after school two-four days a week, and that time was filled with joy. She truly enjoyed going deep into imaginative play with the kids and navigated both of their strong personalities with grace and so much positive intention. Sometimes she would ask us, parents, for advice, and we would do our best, but also admit that she was doing a far better job than we did mediate between them! She went out of her way to create special holiday celebrations, and to make all of their time together feel special, creative, and loving. As the kids would often chant: 'Emma is the best, Emma is the best, yay Emma!' "