California seems to be going up in flames. There are eleven major fires raging right now, thousands have been evacuated and thousands have been without power due to both planned and unplanned power shut-offs. This doesn't mean that life stops. As an October 29th LA Times article about a wealthy neighborhood near the Getty Fire in Los Angeles County revealed, many housecleaners are still reporting to work in spite of the dangers of fire and smoke.
What? Housecleaners showing up to work at homes that had been evacuated by their employers?! It may seem absurd to some of us, but for many cleaners (as well as other low-wage workers such as landscapers), keeping one's job and maintaining the approval of one's employer, is a matter of survival.
"I am worried because I will not have worked for a week. With the Kincade fire, my employers have evacuated or haven't had power. I don't have paid sick leave or vacation so when I don't work, I don't get paid. Yet, my expenses continue," says Socorro, a housecleaner and leader with Graton Day Labor Center in Sonoma County. Furthermore, many cleaners can't afford smartphones with up-to-the-minute news and information, so evacuation orders may take longer to reach them than others.
As housecleaner (and other domestic) employers, we have the power (and responsibility) to ensure our employees are not endangering themselves to work for us—both during and after a fire.
For responsible housecleaner employment information, check out: "Fires & Post-Fire Cleaning – Tips for Housecleaner Employers & All of Us." This guide, co-authored with the California Domestic Workers Coalition (CDWC) with significant technical assistance from UC Berkeley's Labor Occupational Health Program, provides guidance on both how to clean safely as well as how to be both a fair employer during fire season.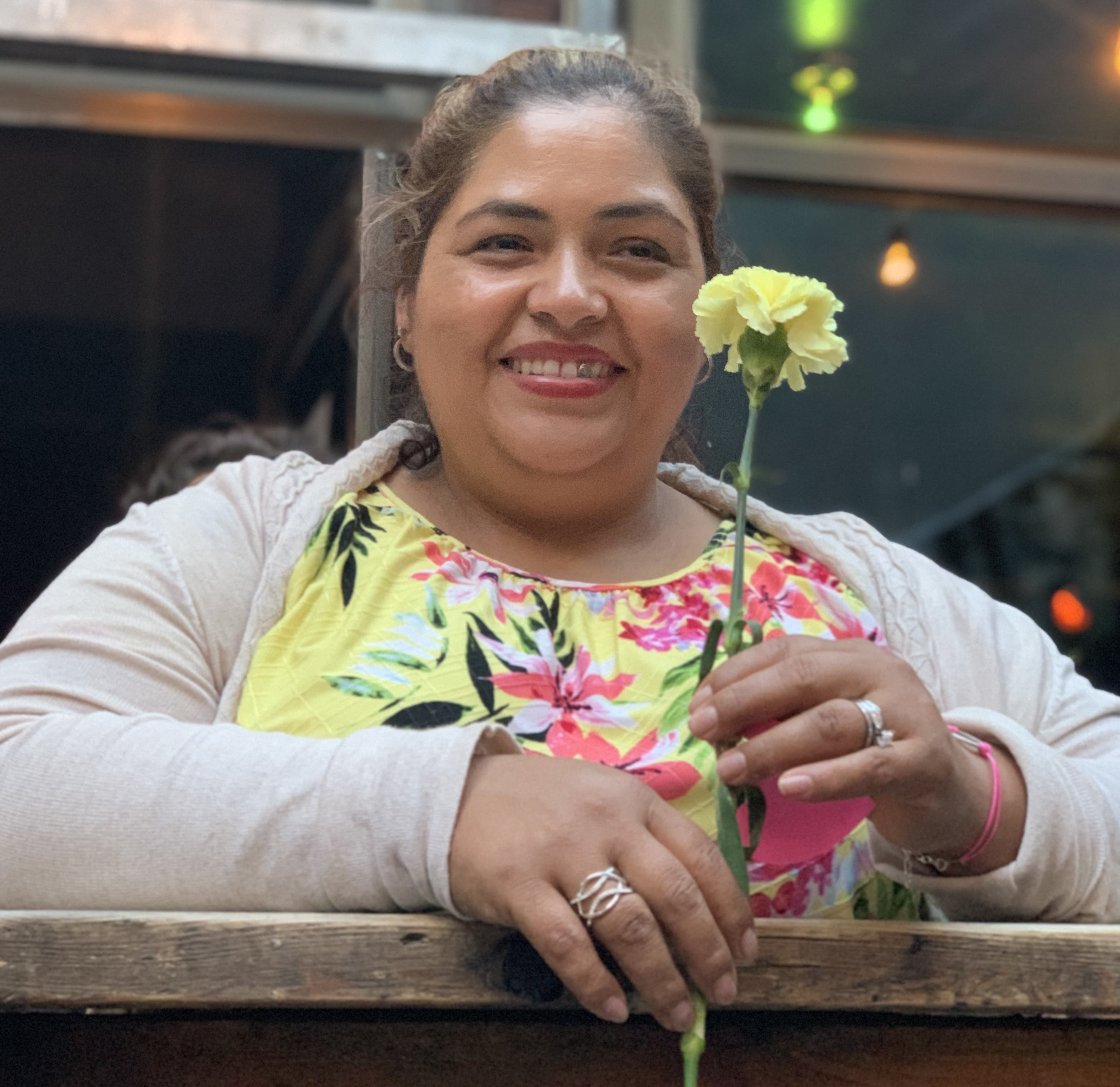 Socorro at a CDWC celebration in August, 2019
Creating Communities of Support In the Time of Climate Change
As with most disasters, it is those who are the wealthiest, most well-connected, and in the best physical health that are the least harmed by California's fires. Immigrant low-wage workers, folks with disabilities and those with long-term illnesses are amongst the most vulnerable to the hazards created by fire, smoke and power outages. Amidst the failure of PG&E and our state to adequately prepare for these impacts, people and communities are organizing for their own self-defense and survival.
As housecleaner employers, many of us can protect ourselves and support our employees. As Californians and community members, we also have the opportunity to support key grassroots efforts to build systems of mutual aid, support and resilience. In that spirit, we encourage you to give to these emerging efforts:
Where the Kincade Fire is raging in Sonoma County, the Undocufund was started two years ago by the Graton Day Labor Center, Northbay Jobs with Justice and others to provide direct material aid to undocumented community members impacted by fires.  (There is a similar fund, 805Undocufund, in Ventura and Santa Barbara Counties.)
The #PowertoLive Fund was started this past week by disability activists and allies, as part of a larger system of mutual aid and volunteer support, to help folks who depend on critical life-sustaining technology such as ventilators and CPAP machines, or who need their medication refrigerated, to get a power source to stay alive.
These are just three funds we are aware of. Hopefully they are just the start of creating our own systems of mutual support.