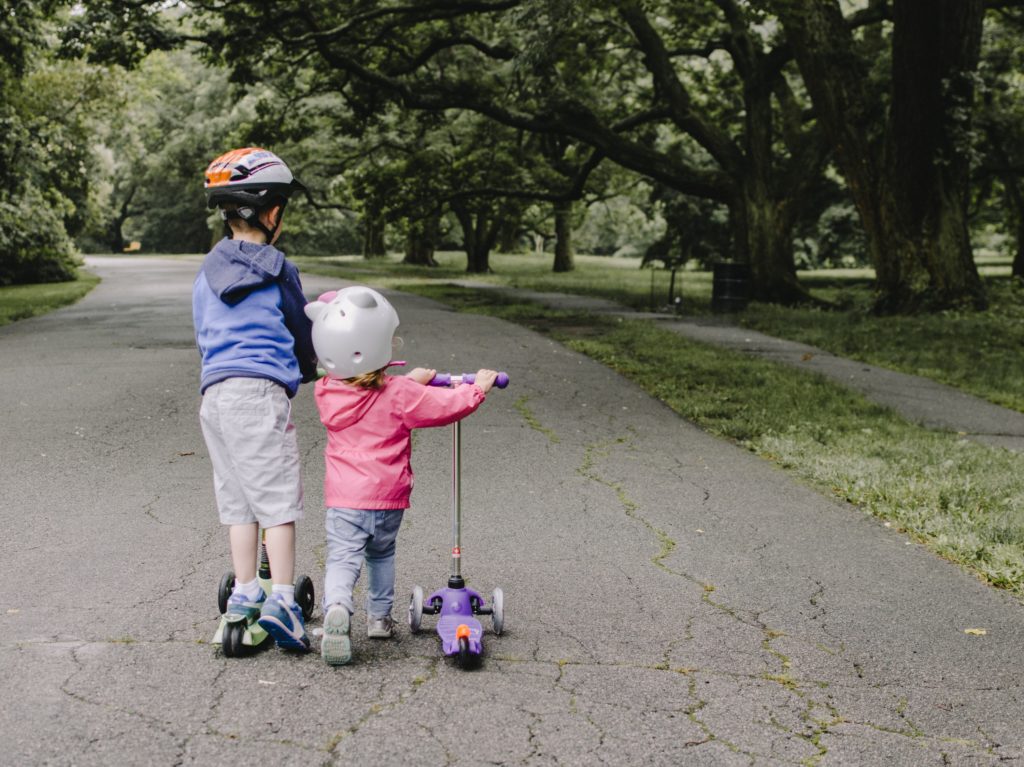 Who's packing up their beach umbrella and starting to think about soup recipes? What about signing kids up for fall sports teams and after-school activities?
Anyone scrambling for last-minute ways to squeeze the most out of Labor Day weekend? We hear you! Just don't forget that if you've got a house cleaner, nanny, or homecare worker helping you out at home, they are workers who are counting on some professional communication from you at this time of year, too.
Scheduling
While deciding if it's basketball, soccer, or music this year, puffy vest or peacoat, you might also be hiring or re-establishing a new schedule with a nanny or house cleaner.
First time?
Maybe you're a teacher or parent going back to work for the first time since adding a kid to your family! If so, congratulations!
If you're hiring for the first time, the easiest way is to do it right from the beginning. You want to be a great, Fair Care employer from the start, so be sure to check out our resources, like the Employer Checklist, info for home attendant employers, and all our Q & A's.
Back-to-work and back-to-school
If you're resetting with someone you already employ, it's never too late to go back and check your home employment practices are aligned with your values and goals. Set your intentions, and take this opportunity to discuss what you want to do better or differently this year.
For organizing director Ilana Berger, it's not a question of starting up employment with her childcare provider Kate again, because she pays year-round. "We pay her for 10 hours a week throughout the year, no matter what we're doing, so she's had the past three weeks when we were out of town as paid time off."
But it is a question of getting back into a rhythm, which doesn't happen right away. "First we have to figure out what kids are doing and what our schedules will be. Instead of me saying 'this is the schedule,' I say 'here's what we're thinking, how does it work for you?' Because she has another job too."
It takes a lot of communication at the beginning of the year to make sure nothing slips through the cracks. One thing Ilana appreciates about the woman she employs is how conscientious she is. "She'll point out that there's a random day off of school on the next month's calendar."
Ilana's family gives a pay raise at the end of each calendar year, but you may decide that the beginning of the school year makes the most sense for you and the person you employ.
Cleaners, too!
A great way to start off the fall if you're getting back to a regular schedule with a house cleaner you employ, consider signing up for Alia, the very first way to bring benefits to house cleaners, developed by our friends at the National Domestic Workers Alliance. You add a small additional contribution each time they come to your house, and that gets pooled with their other employers' contributions to create a fund for paid time off and benefits.
If the cleaner you employ is not someone you actually see much of in person, the "back to school" season could be a good opportunity for a check-in and reaffirm the best schedule.
Mutual needs for the season
Whether it's your kids' first year of school or their fourth, it's worth reflecting on what has changed, or what you might like to change. Who is going to make the kids' lunch? "This is always a big stress in my household," says our Oakland-based organizer, Lindsay, "So it might be something to ask for help from the nanny if she can do it the day before or at least ensure that the lunch boxes get emptied and cleaned so they are ready for the next day."
Remember that if you're making significant changes in the job responsibilities, it's worth reflecting that in writing and increasing pay, too.
Pass it on
The more employers are following these kinds of practices, the more consistency there will be for workers and employers everywhere. If you're new to the A, B, C's of fair care, sign up for an upcoming webinar. Get in touch with us if you'd like us to lead a Best Practices for Employers workshop at your school or workplace.
Enjoy those remaining days of summer and good luck with whatever this fall has in store for you!