#SanctuaryHomes
Living our politics begins at home. For those of us who employ domestic workers, one big thing we can do in this political moment is support the women, people of color, and/or immigrants who work in our homes.  
Millions of American households employ domestic workers to provide care for children, support for seniors and people with disabilities, and housecleaning. The majority of these domestic workers are women, and of these, a majority are foreign born women of color.  
And: It's not enough to do this behind closed doors. We need to show our neighbors and our elected officials that we will not be divided. We all need to support each other for all of us to live and work with dignity.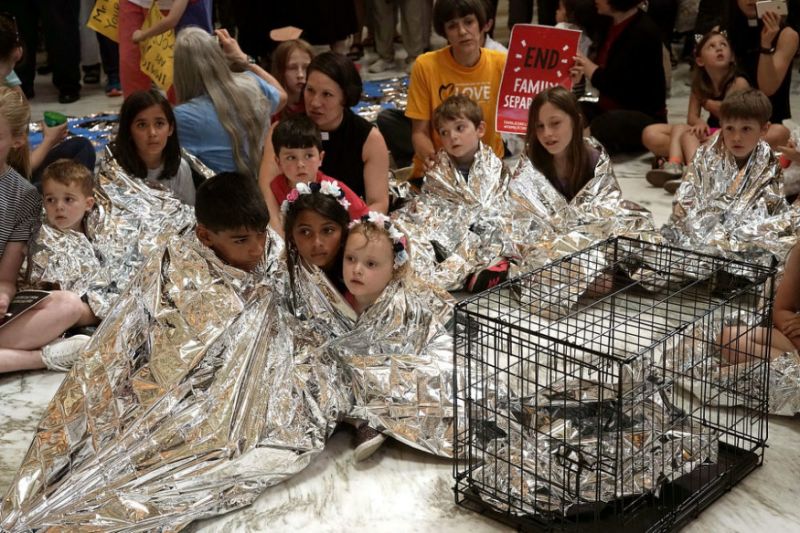 Playdate Protests
Family playdates at detention centers and ICE offices across the country are fighting to keep immigrant families together. Taking action doesn't always have to feel confrontational to be effective. Using our personal stories can be powerful: Just ask the people who have organized playdates in NYC and Newark; Columbus, OH; Springfield, Greenfield, and Boston; Burlington, Vermont; Chicago, Los Angeles, Oakland, Baltimore, Memphis, San Francisco, and Philadelphia.
You can do this and people will join you!
Watch Now
In New York City, mothers and babies occupied the ICE offices and made headlines in the next day's paper.
Getting Attention
National and local, niche and mainstream, the press has called the playdate protests a "national movement."
Other Ways To Take Action
Community Defense & Hate Free Zones
Interested in organizing a local community defense team?
Email [email protected] and we'll connect you to local trainings and more information.