At the end of the year many of us think about giving and showing appreciation. For those of us who employ workers in our homes, this also means showing care for those who provide care for us by providing a holiday bonus.
An average year-end bonus is usually one to two weeks pay, although you can of course choose to give more. In the case of house cleaners who provide service less frequently than weekly, consider a bonus in the amount you'd pay for one or two cleanings.  Think of the bonus as an expression of how much you value the person you employ. It's also an opportunity to tell them you appreciate them, whether it be face to face or in a note!
Some employers also choose to give a gift to show their appreciation. However please note, a thoughtful gift is not the same as a bonus.
For home attendant employers hiring through Medicaid
For employers who receive funding through Medicaid or public services (for example, personal care assistant funding through a state or local program) it's important to understand that while you may not be able to provide a bonus, you still can find ways to support the worker in your home. 
Employers have a powerful role to play in advocating for better wages and benefits, including showing how low wages lead to workforce shortages and compromise the quality of care. Click here to join Hand in Hand's campaigns to raise care worker wages and access to home and community based services
Why we give Bonuses…
"I've always given her a Christmas and Thanksgiving bonus since she started working as our family's housekeeper. There's no exception now, even though she's not working due to the shelter-in-place order. Her holiday bonus is not based on the number of hours–instead, it's just a thank you and an acknowledgement of her during the holiday so that she can have nice, restful, beautiful family time."
— Rebecca Howard, California House Cleaner Employer
"I give bonuses to show the people who work in my home that I appreciate them!  Expressing my appreciation with a tangible benefit is a way to tell them that they are valued, and to retain them as essential parts of our household's team."
—Elana Baurer, Philadelphia Nanny & House Cleaner Employer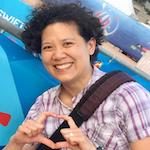 "We always give a holiday bonus to our house cleaners because they do such great work and we are so thankful for how much easier they make our lives. It's our way to give an extra 'thank you' because they always go the extra mile for us!"
—Evelyn Ho, California Housecleaner Employer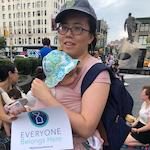 "We firmly believe in providing a year-end bonus to our caregiver because it's the right thing to do, especially during these challenging and difficult times. For us, a bonus represents our appreciation for all that our caregiver has done to support our family, in caring for our daughter."
—Julia Yang, New York City Nanny Employer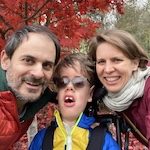 "Our 11 year old son has a neuromuscular condition and is considered medically fragile. We have a couple different homecare nurses who come to our house and help provide care for him during the day. They are paid through an agency and its covered by our insurance but we also wanted to figure out a way to pay a year-end bonus given the amazing care they give to our son. In conversations with Hand in Hand staff we were able to figure out a good amount for the bonus and a thoughtful way to talk to them about it. It's now become part of our year-end routine and is greatly appreciated."
—Burke Stansbury, Seattle Home Attendant Employer